Tobar Services
Our goal is to continue to add value to our product. The value we add is an ongoing always improving process.
By adding value either via testing, packaging, or other services helps our customer bring a quality product to market at a competitive price.
Investigation Lab
We use our Investigation Lab for dimension inspection, material identification, reverse engineering and failure analysis.  Our customers count on Tobar and the use of our investigation lab as an integral part of the value we add.  Please contact us if you have an application you would like for us to investigate!
100% O-Ring Inspection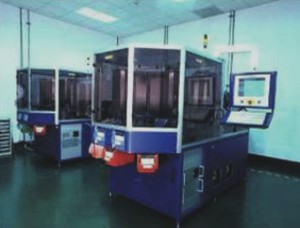 On request our supplier/partners have the equipment to inspect O-Rings 100% for dimensions and flash.
Oil Seal Color Coating Options
The outside diameter of oil seals can be color coated with paint or a non hardening polyacrylate type material.  The coating can be used for part identification and/or increasing the sealing ability when pressed into the bore.  Contact us for more information.
TFE Coating
TFE coating is an economical method for identification using color, lubricity for ease of installation, reducing contamination and extending wear life.
Tobar can help you identify and select the proper TFE coating for your application. Coating is done by an ISO certified outsourced supplier.
O-Ring Identification Stripe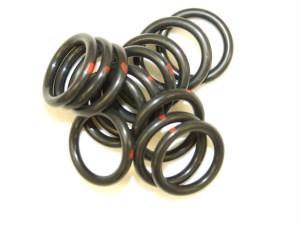 O-Ring identification is made easy with our "in house" marking.   This value-added process is available by request.
Custom Kitting
Tobar, Inc. assembles kits for our customers in our specially designed kitting area. All kits are produced under processes designed for zero defect results.